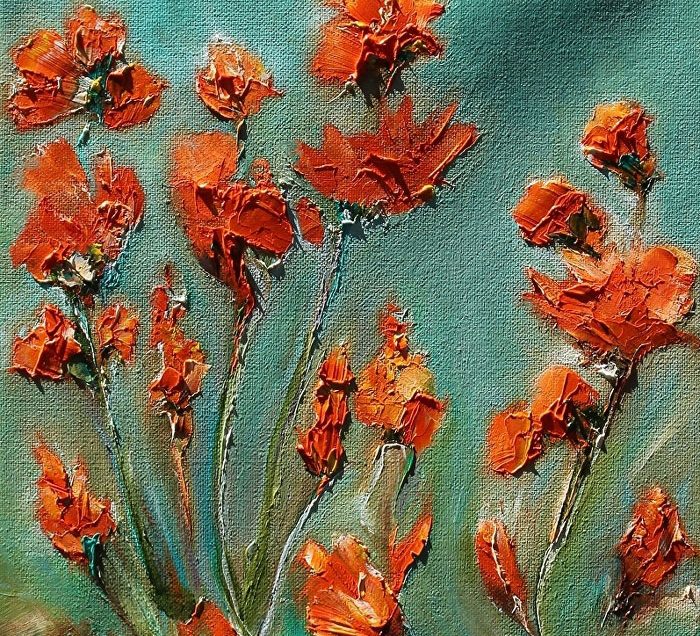 The Horticulturist in me decided to start a series of Wildflowers ,and Plants in the same style and same size canvas. This depiction of the commonly known Desert Globe mallow or apricot mallow, is a member of the genus Sphaeralcea Ambigua in the Mallow family Malvaceae. It is a perennial shrub native to the South West found in the Mojave Desert, Great Basin deserts and Sonoran desert coregions.
The leaves are fuzzy with white hairs on both sides, lobed, palmately veined, and on long stems, the number of which increase with age. The fruit is a brown capsule containing numerous seeds, first quite spherical as implied by the genus name, later flattening to a disk The flowers are bowl-shaped, 5-petaled, apricot to orange in color, and bloom in the spring.
The focus is on the Flower more than the foliage and or plant .
| | |
| --- | --- |
| Kingdom: |  Plantae |
| |  Angiosperms |
| |  Eudicots |
| |  Rosids |
| Order: |  Malvales |
| Family: |  Malvaceae |
| Genus: | Sphaeralcea |
| Species: | S. ambigua |
---